Battistero
Battistero
Piazza Duomo , Firenze

Tourists' rate. If you've been here vote it!
0 votes to date

In front of the Dome we find the Baptistry of Saint Giovanni. The Baptistry of Saint Giovanni is of ancient origin: XI and XII century. The Baptistry of Saint Giovanni of Florence is characterized by the covering on marble slabs white and greens. Three magnificent doors in bronze are present: works of Andrea Pisano and more celebre Lorenzo Ghiberti. The Baptistry of Saint Giovanni of Florence is constructed in order to receive with dignity the christening font of the Dome; inner it is characterized by the splendor of the mosaics that cover all the cupola and the time of the tribune. The Baptistry, octagonal, completed covered by white and green marble, seems it has been built on the ruins of a palace of the I century. Its structure should have been begun in IV-V century, but the work was finished for sure between XI and XIII century. Very interesting are the three bonze doors on the three sides of the building. The South Door has twenty panels with religious scenes by Andrea Pisano. The North Door ahs panels narrating stories of new testaments by Lorenzo Ghiberti. The East Door called by Michelangelo Gate of Paradise, is the masterpeace done by Ghiberti, who completed it after 27 years of work with the help of his sons, Michelozzo, Benozzo Gozzoli and other artists. The inside presents an ogival dome with mosaics of bizantine inspiration. The walls are covered by two tones marbles. The tomb of the Antipope John XXIII is by Donatello e Michelozzo.
Photo Gallery
Rating of Hotel Pendini

Map and direction informations from "Hotel Pendini" to "Battistero"
Going with Public Transport?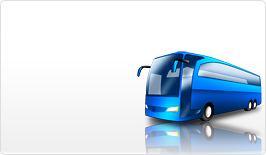 Click here for details on going trip
Click here for details on return trip
Back to Search Page
Back to Search Page