Ponte Vecchio.
Ponte Vecchio.
Ponte Vecchio, Firenze

Tourists' rate. If you've been here vote it!
1 votes to date

Another symbol of the city of Florence is certainly the Ponte Vecchio (Old Bridge), one of the most famous bridges in the world, which crosses the Arno at its narrowest point. It was damaged on various occasions by the constant flooding of the river and was always rebuilt, until its total destruction during the flood of 1333. When the "lungarni" (Arno embankments) were constructed, it was rebuilt with three passages, by work attributed to Taddeo Gaddi. In 1442, the stalls of the beccai (butchers) were moved to the stores on the Ponte Vecchio and from that moment it became the meat and fish market; only in 1593 were these replaced by the goldsmiths and jewellers, by orders of Ferdinando I. The "Vasari Corridor", designed by the architect Giorgio Vasari, was commissioned by Cosimo I to link the Palazzo Vecchio (Old Palace), seat of the political and administrative power, with Palazzo Pitti, the residence of the Medici family. The Ponte Vecchio was spared from bombing during the Second World War and the Vasari Corridor remains the only way to pass between the north and south of the city. It is a prime example of a bridge with wide passages and segmental arches; this allows it to have only three archways, causing less obstruction when the river is flooded. Two viewing terraces are positioned at the centre of the bridge, the one towards the east being passed over by the Vasari corridor, and the other containing the bust of Benvenuto Cellini, the famous Florentine goldsmith, made by Raffaello Romanelli in 1901.
Photo Gallery
Rating of Hotel Pendini

Map and direction informations from "Hotel Pendini" to "Ponte Vecchio."
Going with Public Transport?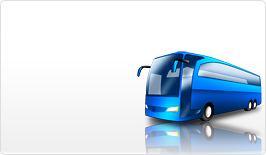 Click here for details on going trip
Click here for details on return trip
Back to Search Page
Back to Search Page