David di Michelangelo
David di Michelangelo
Via Ricasoli, Firenze

Tourists' rate. If you've been here vote it!
0 votes to date

Michelangelo's David, sculpted from 1501 to 1504, is a masterpiece of Renaissance sculpture and one of Michelangelo's two greatest works of sculpture, along with the Pietà. It is the David alone that almost certainly holds the title of the most recognizable statue in the history of art. It has become regarded as a symbol both of strength and youthful human beauty. The 5.17 meter (17 ft) marble statue portrays the Biblical King David at the moment that he decides to do battle with Goliath. It came to symbolise the Florentine Republic, an independent city state threatened on all sides by more powerful rival states. This interpretation was also encouraged by the original setting of the sculpture outside the Palazzo della Signoria, the seat of civic government in Florence. The completed sculpture was unveiled on 8 September 1504.
Rating of Hotel Pendini

Map and direction informations from "Hotel Pendini" to "David di Michelangelo"
Going with Public Transport?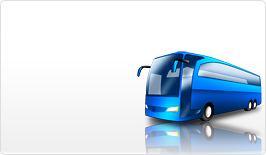 Click here for details on going trip
Click here for details on return trip
Back to Search Page
Back to Search Page