Museo degli Argenti - Palazzo Pitti
Museo degli Argenti - Palazzo Pitti
Piazza Pitti, 1, Firenze

Opening time: feriali e festivi 8.15 - 13.50
Telephone: 055-2388709
Fax: 2388710
Price: € 2,00
Tourists' rate. If you've been here vote it!
0 votes to date

Il Museo degli Argenti è situato al piano inferiore di Palazzo Pitti, negli ambienti che un tempo facevano parte dell'Appartamento d'Estate dei Granduchi. Tra le varie sale spicca il salone destinato un tempo alle feste e decorato dal 1634 da Giovanni da S.Giovanni. Il Museo raccoglie importanti collezioni granducali di gioielli, vasi in pietre dure, ambre, avori, cammei, cristalli di rocca e porcellane.
Copyright:
Fonte Beni Culturali
Rating of Hotel Pendini

Map and direction informations from "Hotel Pendini" to "Museo degli Argenti - Palazzo Pitti"
Going with Public Transport?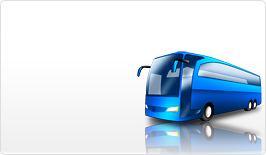 Click here for details on going trip
Click here for details on return trip
Back to Search Page
Back to Search Page