Corridoio Vasariano - Il percorso del Principe
Corridoio Vasariano - Il percorso del Principe
Via della Ninna, 5, Firenze

Opening time: dal 1 settembre al 31 dicembre 2000
Telephone: 055-23885
Fax: 2388699
Tourists' rate. If you've been here vote it!
0 votes to date

Il Corridoio Vasariano, realizzato nel 1565 da Giorgio Vasari, fu eretto per volere di Cosimo I de' Medici come via privata di collegamento tra il vecchio Palazzo Ducale, detto appunto Palazzo Vecchio, e Palazzo Pitti, nuova residenza granducale. "Il percorso del Principe" accompagna il visitatore attraverso i tre edifici simbolo del potere mediceo attraverso quella via aerea e strettamente privata che permetteva ai Granduchi di attraversare la città senza scorta armata. La visita, solo su prenotazione in gruppi non superiori a 35 persone e accompagnati da una guida, prende avvio da Palazzo Vecchio, attraversa la Galleria deli Uffizi per accedere poi nel Corridoio Vasariano e si conclude nel giardino di Boboli.
Copyright:
Fonte Beni Culturali
Rating of Hotel Pendini

Map and direction informations from "Hotel Pendini" to "Corridoio Vasariano - Il percorso del Principe"
Going with Public Transport?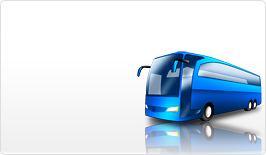 Click here for details on going trip
Click here for details on return trip
Back to Search Page
Back to Search Page