Museo Nazionale del Bargello
Museo Nazionale del Bargello
Via del Proconsolo, 4, Firenze

Opening time: feriali e festivi 8.15 - 13.50
Telephone: 055-2388606
Fax: 0552388606
Price: € 4,00
Tourists' rate. If you've been here vote it!
0 votes to date

Il palazzo, edificato nel 1250, è uno dei più antichi palazzi pubblici fiorentini. A partire dal 1574 ospitò le carceri cittadine fino a quando, nel 1865, si ha la sua trasformazione in Museo Nazionale. Nelle sue sale sono raccolte importanti sculture quattro-cinquecentesche di provenienza medicea tra cui capolavori di Michelangelo e Donatello. Inoltre avori, maioliche, armi, oreficerie, medaglie, e bronzetti in gran parte di collezioni private.
Copyright:
Fonte Beni Culturali
Rating of Hotel Pendini

Map and direction informations from "Hotel Pendini" to "Museo Nazionale del Bargello"
Going with Public Transport?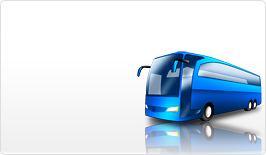 Click here for details on going trip
Click here for details on return trip
Back to Search Page
Back to Search Page