Cinque Terre.
Cinque Terre.
Cinque Terre

Tourists' rate. If you've been here vote it!
0 votes to date

Five villages facing the coast (with the exception of Corniglia) having typical Ligurian style houses with the outsides painted in different pastel colours. Behind the houses the hills are cultivated with vineyards and olives, covered with paths which link the respective Sanctuaries situated halfway up the hills. Five villages still difficult to reach even today, except by train, because of the winding roads and because the Sentiero Azzurro (blue path) which links them is reserved for hill walkers.  Difficult to access, which, nevertheless, still today is a more certain guarantee for preserving one of the most unique territories in the world. From west to east the villages of the Cinque Terre are Monterosso, Vernazza, Corniglia, Manarola and Riomaggiore. Of these Monterosso, Vernazza and Riomaggiore are municipalities, whilst Corniglia and Manarola are hamlets, respectively, of Vernazza and Riomaggiore.
Photo Gallery
Rating of Hotel Pendini

Map and direction informations from "Hotel Pendini" to "Cinque Terre."
Going with Public Transport?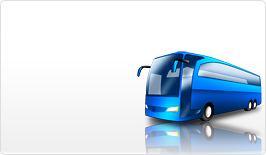 Click here for details on going trip
Click here for details on return trip
Back to Search Page
Back to Search Page