Montepulciano.
Montepulciano.
Montepulciano

Tourists' rate. If you've been here vote it!
0 votes to date

Standing high atop a hill in southern Tuscany not too far from Siena, Montepulciano is a medieval town of rare beauty highly recommended visiting in Tuscany. The city, full of elegant Renaissance palaces, ancient churches, charming squares and hidden corners, boasts vast panoramas all over the wonderful Val d'Orcia and Val di Chiana valleys that surround it. Montepulciano's strategic position makes it a perfect base from which to explore this beautiful corner of Tuscany. Piazza Grande is the heart of Montepulciano and the setting for its main events, including the barrel-racing Bravio delle Botti contest held in August every year and much more. A walk through Montepulciano is the best way to view the town and its beautiful landmarks as well as enjoy stunning views of the surrounding countryside covered by vineyards producing the famous Nobile!  
Photo Gallery
Rating of Hotel Pendini

Map and direction informations from "Hotel Pendini" to "Montepulciano."
Going with Public Transport?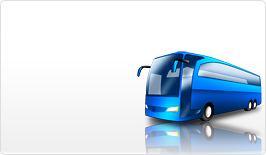 Click here for details on going trip
Click here for details on return trip
Back to Search Page
Back to Search Page