Galleria Palatina e Appartamenti Monumentali
Galleria Palatina e Appartamenti Monumentali
Piazza Pitti, 1, Firenze

Opening time: feriali e festivi 8.15 - 18.50
Telephone: 055-2388611
Fax: 2388613
Price: € 6,50
Tourists' rate. If you've been here vote it!
0 votes to date

Situata al piano nobile di palazzo Pitti, la Galleria raccoglie le numerose opere d'arte che formavano le collezioni granducali. Nelle sale riccamente affrescate e tappezzate, trovano posto capolavori del '500 e '600 di artisti italiani come Raffaello, Tiziano, Andrea del Sarto e Caravaggio, oltre a fiamminghi, francesi e inglesi. Qui erano anche gli appartamenti delle famiglie Medici e Lorena e, sia pure con funzioni prevalentemente di rappresentanza, dei Savoia: queste stanze sono visibili ancora oggi secondo l'allestimento testimoniato dall'inventario del 1916.
Copyright:
Fonte Beni Culturali
Rating of Hotel Pendini

Map and direction informations from "Hotel Pendini" to "Galleria Palatina e Appartamenti Monumentali"
Going with Public Transport?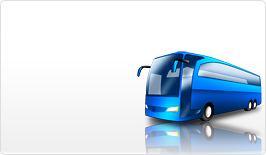 Click here for details on going trip
Click here for details on return trip
Back to Search Page
Back to Search Page