Galleria degli Uffizi
Galleria degli Uffizi
Via Della Ninna, 5, Firenze

Tourists' rate. If you've been here vote it!
0 votes to date

La Galleria occupa il secondo piano del Palazzo degli Uffizi, costruito tra il 1560 e il 1580 su progetto di Giorgio Vasari che ne diresse anche la costruzione. Destinato ad accogliere al piano nobile gli Uffici delle Magistrature fiorentine, al secondo piano venne eretta la "Tribuna", destinata fin dall'origine ad accogliere in un edificio pubblico una collezione privata e primo nucleo della futura Galleria degli Uffizi. Attualmente la Galleria conserva opere pittoriche dal Duecento al Settecento dei più importanti maestri italiani e stranieri. Da ricordare, inoltre, le importanti collezioni degli autoritratti, delle statue antiche e delle miniature. Fa parte della Galleria degli Uffizi anche la collezione "Contini Bonaccossi", di più recente acquisizione, visitabile su prenotazione. VIDEO
Copyright:
Fonte Beni Culturali
Rating of Hotel Pendini

Map and direction informations from "Hotel Pendini" to "Galleria degli Uffizi"
Going with Public Transport?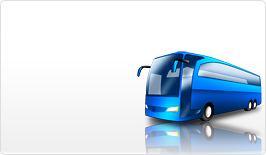 Click here for details on going trip
Click here for details on return trip
Back to Search Page
Back to Search Page