Buca Mario
Buca Mario
Piazza degli Ottaviani, 16/r, Firenze

Tourists' rate. If you've been here vote it!
7 votes to date

For over one hundred years travellers have come here, to the heart of Florence, from all over the world, to delight their taste buds with old Florentine recipes. Buca Mario is housed in a sixteenth-century buca. In Florence, buche were typical cellars situated beneath imposing historic palazzos often owned by aristocratic families. They were used to store salted meats, ham and salamis, and, above all, to house precious wine. Enormous oak vats lined the thick walls, which maintained an ideal temperature. As you make your way down the old entrance stairs of Buca Mario, it is impossible not to step into the past. The vaulted arches and bare brickwork are a reminder to customers that they are eating in the midst of history, surrounded by the traditional flavours of the splendid city of Florence. A large wooden display case frames colourful fresh vegetables, which, like sculptures, welcome diners, conjuring up the tastes and aromas of the Florentine hills. A corridor leads to dining rooms further inside the building, stylishly furnished with an elegance that only classic tradition can confer. Next come the beautiful wine cellars, where small store rooms house fine wines carefully conserved over time. Crowning this "space of the past" is a sixteenth-century dining room, set aside for VIPs who want a more private and exclusive ambience. It can seat about ten diners, and is illuminated by a large fireplace in pietra serena, a local grey sandstone. Buca Mario passes on its ancient culinary codes and hospitality from generation to generation, and is still run today, in traditional Florentine fashion, by the Pasquetti family. All the members of the family play their own part in the meticulous, everyday running of this time machine. Each cog is supervised with the utmost attention, from the preparation of fresh pasta to the choice of the very best top-quality meats and the selection of the finest wines. A show every evening, just like in the theatre, with food and atmosphere in the centre of the stage. Wherever you are from, we look forward to welcoming you. The curtain will go up, and your taste buds will be the star performer!
Rating of Hotel Pendini

Map and direction informations from "Hotel Pendini" to "Buca Mario"
Going with Public Transport?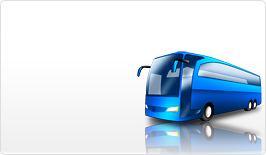 Click here for details on going trip
Click here for details on return trip
Back to Search Page
Back to Search Page